This is one of the most simplest and easy chicken masala recipes you will find. Most of the time, with 2 small kids, I don't find time for elaborate, fancy cooking and this recipe comes in quite handy. And it tastes great too. Goes well with roti, paratha, rice or even dosai.
Ingredients
Chicken - 1/2 kg

Onion - 1 medium

Tomato - 2 medium

Ginger - 1 inch piece

Garlic - 8 pods

Mint leaves - few

Coriander powder - 1 tsp

Cumin powder - 1 tsp

Garam Masala powder - 1 tsp

Red chilli powder - 1 tsp

Coriander leaves - few

Salt to taste
Whole Spices
Oil - 2 tbsp

Cinnamon - 1 stick

Clove - 2

Cardamon - 1

Cumin seeds - 1/2 tsp

Bay leaf - 1
Method
1. Grind the onions and tomatoes to a paste. Also grind the ginger, garlic and mint leaves together. Clean and wash the chicken well, add 1/2 tsp turmeric powder and set aside
2. In a pan, add oil. Once the oil heats up, add the cinnamon, cloves, cardamon, bay leaf and cumin seeds.
3. When the cumin seeds splutter, add the onion puree. In medium flame, saute for a few minutes.
4. Add the ginger garlic and pudina paste and mix well. Saute until the raw smell of gnger leaves.
5. Add the tomato puree. Mix well. All ow this to cook for about 3 minutes.
6. Add all the masalas. The coriander powder, cumin powder, red chilli powder and salt. Mix well.
7. Add the chicken pieces. Mix well.
8. Add about 3/4 th - 1 cup of water and close the lid. Allow the chicken to cook completely.
9. Once the chicken is done, add the garam masala powder and mix well.
10. Add chopped coriander leaves and switch off.
Notes
1. If you don't have mint leaves at hand, skip that and add ginger garlic paste alone.
2. You can chop the onions and tomatoes finely instead of blending it.
3. If you have time, do marinate the chicken.
4. You can also make this in a pressure cooker.
5. If you want it more spicy, add chopped green chillies.
6. Adjust the gravy consistency to your preference.
Until Next Time,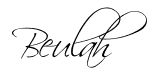 Share this post if you found it useful!