I had been looking for a strawberry cake recipe for quite sometime. And then I stumbled upon this recipe and it tasted great. I did not get the natural pink color but the taste of fresh strawberries was awesome. I had placed some chopped strawberries on top of the cake but it all sank down to the bottom of the cake!! So I would not advice that! This is a delicious cake!
This cake uses cooked strawberries and this is supposed to give a natural pink to the cake but I did not get the color, maybe because my berries were not so red. I simply loved the subtle strawberry flavor in the cake. If you love strawberries, then this cake is for you!
Recipe Source - here
Ingredients
For the strawberry puree
Strawberries - 3 cups

Sugar - 1 to 2 tsp (or more depending on the sweetness of the berries)
For the cake
1/2 cup milk, at room temperature

4 large eggs

2 tsp vanilla extract

2 1/4 cup cake flour, sifted (check notes)

1 3/4 cup sugar

4 tsp baking powder

1 tsp salt

12 Tbsp unsalted butter (1 1/2 sticks), at room temp
Here are some other Strawberry Recipes
Method
1.Wash and h
ull the strawberries, slice and toss with a teaspoon or two of sugar and cover. Let them sit at room temperature for a couple of hours, until nice and juicy.
2.
Add 1/4 cup water and then simmer in a small sauce pan for 15-20 minutes, until the berries are very soft.
3.
Pour into a fine strainer set over a bowl. With a rubber spatula or spoon, scrape and press the strawberries through the strainer until all of the juice is in the bowl and you're only left with the juiceless pulp.
4.
Discard the pulp and transfer the juice back to the sauce pan. Reduce the liquid down to 1/2 cup and cool. Proceed with the recipe, using 1/2 cup of milk.
5.
Preheat oven to 180 degrees C and grease and line two 8- or 9-inch pans.
6.
In a bowl, combine puree, milk (
1/2 cup of milk and 1/2 cup of puree)
eggs, vanilla and mix until well blended. In bowl, add sifted flour, sugar, baking powder and salt and mix to combine.
7.
Continue beating at slow speed and add butter. Mix until combined and resembling moist crumbs.
8.
Add wet ingredients and beat at medium speed for about 1 minute or until full and evenly combined.
9.
Pour into pans.
10.
Bake for about 25 - 30 minutes or until a toothpick inserted in the center comes out clean (time will vary according to your oven).
11. Let cakes rest in pan for about 10 minutes and then remove and let it cool completely.
Notes
1. To make cake flour - For every 1 cup of APF/maida, remove 2 tbsps of maida and replace it with 2 tbsps of corn flour. Sift 5-6 times.
2. You can use maida instead of cake flour too.
3. Use fresh, ripe strawberries.
4. You can use the left over puree to fill the cakes.
Until next time,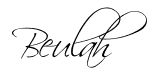 Share this post if you found it useful!