I had been looking for a strawberry cake recipe for quite sometime. And then I stumbled upon this recipe and it tasted great. I did not get the natural pink color but the cake was awesome.
If you love strawberries, then this cake is for you!
STRAWBERRY CAKE
Preparation time 15 mins | Baking time 45 mins | Serves 10
Adapted from - here
Ingredients (My 1 cup=240 ml)
Strawberry puree - 3/4 cup

Eggs - 4 large

Cake flour - 2 and 1/4 cup

Milk - 1/4 cup

Sugar - 1 and 3/4 cup

Butter - 170 gms (12 tbsp)

Salt - 1 tsp

Baking powder - 4 tsp

Vanilla - 2 tsp
Here are some other Strawberry Recipes
Method
1.Wash and h
ull the strawberries, add it to a blender and blend till smooth. You can strain this puree but I did not. Make sure you have 1 cup of puree.
2.
Preheat oven to 180 degrees C and grease and line two 8 or 9 inch pans. I used one 23 cm pan.
3. In a bowl, add the strawberry puree, milk, eggs and vanilla. Beat well until it's frothy.
4. In another bowl, add the sifted flour, sugar, baking powder and salt. Mix to combine.
5. Add the butter and beat lightly for about 5 seconds until it resembles moist crumbs.
6. Add the
wet ingredients and beat at medium speed for about a minute or until full and evenly combined. Do not over beat.
7.
Transfer the batter to the pan and b
ake for about 40 to 45 minutes or until a skewer comes out clean.
8.
When its's baked, remove from the oven and l
et the cake rest in pan for about 15 minutes and then remove and let it cool completely.
Notes
1.Check this link on how to make cake flour.
2. If you don't want to use cake flour, you can use plain flour/maida.
3. I used granulated sugar but powdered it before using it.
4. Each oven is different, start checking from 40 minutes.
5. You can fill and frost this cake with strawberry whipped cream or strawberry buttercream. You can fill it with strawberry jam too.
6. You can use upto 1 cup of strawberry puree.
7. You can bake strawberry cupcakes too with this batter.
8. If your berries are very tart, add 2 tsps of sugar while blending the strawberries itself.
Until next time,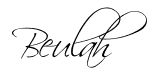 Share this post if you found it useful!