Mushrooms are one of my favorites! It is packed with nutrients and is so good to include it regularly in our diet. I make lots of mushroom dishes and this is one of them. This is lip 'smackingly' delicious! And it is extremely easy to prepare. Do try it out.
MUSHROOM PEPPER FRY
Preparation time 15 mins | Cooking time 10 mins | Serves 2
Ingredients
Mushrooms - 15

Onions - 1 big

Garlic - 6 to 7 (chopped finely)

Curry leaves - few

Pepper powder - 1.5 tsp

Fennel powder - 1/2 tsp

Coriander leaves - few

Oil - 1 tbsp

Salt - to taste

Cumin seeds - 1/2 tsp
Some other mushroom recipes
Method
1. Clean the mushrooms and wash them well. Chop them up to small pieces. Chop the onions and garlic.
2. In a pan add oil. Once the oil is hot, add the cumin seeds and curry leaves. Wait for it to splutter.
3. Add the chopped garlic and saute for a few seconds. Do not let it get burnt.
4. Add the onions and saute until translucent. Add some salt which will help the onions to cook faster by releasing moisture.
4.
Reduce the heat and add the pepper powder and fennel powder, mix well.
6.
Cover and cook in low flame till the mushrooms are cooked well.
Notes
1. Do not add too much water, just sprinkle a little water as the mushrooms will release water as it gets cooked.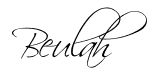 Share this post if you found it useful!