Paneer Butter Masala is one of the most popular Indian vegetarian dish. I read that this dish is by far the most preferred and most ordered dish in restaurants. I agree completely! If we go to a vegetarian restaurant, this is the dish I almost always order. This and Palak Paneer is my most favorite vegetarian dish.
This is nothing but Indian cottage cheese in a thick tomato gravy. Tastes absolutely delicious!
If you want restaurant styled paneer butter masala, then you need to add cream and lots of cream! I did not want to make it so rich to made it half cream and half milk.
Years ago I watched a video of Vah chef in YouTube on how to make paneer butter masala and he had mentioned that restaurants use ketchup to make this gravy. And I always add ketchup and the taste is exactly like the paneer butter masala we have in restos!
Goes well with roti, naan or even dosai.
PANEER BUTTER MASALA
Preparation time 15 mins | Cooking time 20 mins | Serves 3
Ingredients
Butter - 1 tbsp

Oil - 1 tbsp

Cinnamon - 1

Cloves - 3

Bay leaf - 2

Onion - 2 medium

Tomato - 4 medium

Ginger garlic paste - 1 tbsp

Paneer -200 gms (cubed)

Coriander powder - 1 tbsp

Turmeric powder - 1/4 tsp

Red chilli powder - 1 tsp

Garam masala powder - 1 tsp

Tomato ketchup - 2 tsp

Milk - 1/2 cup

Cream - 1/2 cup (any fresh cream - I used nestle)

Coriander leaves - to garnish

Salt - to taste
Method
1. Make a paste of onions and tomatoes. Cut the paneer into small pieces.
2. You can shallow fry the paneer and then add to the gravy but I don't shallow fry. I just cut the paneer and added it to warm water. After sometime, remove from the water, squeeze lightly and set aside.
3. In a pan, add oil and allow to heat up. Add the whole garam masala - cinnamon, cloves, bay leaf.
4. Add the onion paste and saute until the onions change color.
5. Add the ginger garlic paste and saute till the raw smell leaves.
6. Add the tomato paste and mix well and allow to cook for a few minutes.
7. Add the coriander powder, red chilli powder, garam masala powder, turmeric powder and salt and mix well. Allow to cook for a few minutes and for the flavors to blend well.
8. Add 2 tsps of tomato ketchup (I used Heinz). Mix well.
9. Add the paneer cubes. Mix well.
10. Add the milk. Let it cook covered on low fire for a few minutes.
11. Add the cream, mix well. Allow to blend well for a couple of mins.
12. Add some coriander leaves and switch off.
Notes
1. I know adding ketchup is something new, do try, it tastes great. It gives a mild sweet taste to the dish just like the restaurants.
2. You can also reduce the cream and add cashew paste.
3. Please add kasuri methi leaves(dry fenugreek leaves). I did not have any so didn't add. This really adds to the taste and flavor.
4. If you want to make it low fat, skip the butter and replace with oil. And add only milk skip the cream.
5. Adjust the spice level to your preference.
6. You can lightly brown the paneer first but shallow frying it. But I do not do that since if you shallow fry for long, the paneer can become rubbery. I add it directly to warm water.
7. Use ripe tomatoes for good red juicy color to the gravy. Or you can add a pinch of food color. I don't add any artificial color to my food (except for kesari :) )
I served it with peas pulao.
Until next time,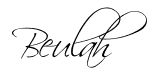 Share this post if you found it useful!