For South Indians, rasam is almost an elixir of life! It is made in all homes and since it is so good for digestion, some even make it everyday. There are various ways to make rasam and this is the way we make it in our home. There are also different varieties of rasam, today I want to post the basic tamarind rasam.
I am not so crazy about rasam but I would love to have it once in a while but my family loves rasam so we make it almost everyday! This can be had as a soup too and it's very good to have during cold.
RASAM
Preparation time 15 mins | Cooking time 10 mins | Serves 2
Ingredients
Tamarind - small gooseberry size piece

Tomato - 2 medium

Turmeric powder - 1/4 tsp

Coriander leaves - 2 tbsp chopped

Hing - 1/4 tsp

Water - 1.5 cups
To grind
Pepper corns - 1 tbsp

Cumin seeds - 1 tbsp

Garlic pods - 5-8

Curry leaves - 1 sprig

Red chilli- 2
To Temper
Oil - 1 tbsp

Mustard Seeds - 1/2 tsp

Urad dal - 1/4 tsp

Curry leaves - few

Red chilli - 2
Method
1. Soak the tamarind in 1/2 cup of water for about`30 minutes. If you're in a hurry, soak it in some hot water. Extract the juice and set aside.
2. In a small mixer jar, grind together all the ingredients mentioned under 'to grind'.
3. In a small pan, heat oil. Add the mustard seeds, urad dal, red chillies and curry leaves.
4. When the mustard seeds splutter add the ground mixture and saute for 2 minutes.
5. In the meantime, take the 2 medium tomatoes in the same mixer grinder and blend the tomatoes.
6. Add the tomatoes to the pan and mix well.
7. Add the turmeric powder and hing.
7. Add the tamarind extract and the remaining water. Add salt.
8. Mix well, add more water if needed.
9. Add the chopped coriander leaves and wait for the rasam to start boiling and switch off.
Notes
1. Do not over boil the rasam. Switch off when it starts to boil.
2. Adjust the pepper and cumin to your preference.
3. Adding water depends on your taste and preference. If you like the rasam very tangy then add less water, if you like a mild tangy rasam, then add more water.
4. Grinding the red chillies makes this rasam very spicy. Do not grind the red chillies if you want a mildly spiced rasam.
Until next time,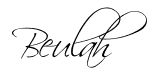 Share this post if you found it useful!