I love this sandwich for breakfast or as a snack. It is very easy to make and it's so crispy and tasty. Everybody loves to have this in our home. This has no cheese in it, you can do any filling for this. I have made this sandwich with paneer bhurji, egg bhurji, potato masala, scrambled eggs. Use whatever you have at hand for filling.
GRILLED BREAD SANDWICH
Preparation time 5 mins | Cooking time 4 mins | Serves 2-3
Ingredients
Bread - 8 slices

Oil - few drops

Filling of your choice
Method
1. Prepare the filling of your choice. I use scrambled eggs for this recipe.
2. Grease the sandwich maker with a few drops of oil.
3. Place 2 bread slices on the grill and place the filling over it. Keep 2 more slices over the filling and close the lid.
4. Grill until the light switches off.
5. Open and serve hot sandwiches.
Notes
1. If you don't have a sandwich maker, use a tawa to grill your sandwich. Make sure the sides are closed properly. Seal it with butter or cheese.
2. You can even use vegetables like carrots, capsicum, cucumber for filling. Or even chicken salad or matar paneer or mushroom and paneer masala. The choice of filling is endless and it all tastes awesome!
Until next time,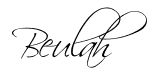 Share this post if you found it useful!