Kulfi is Indian ice cream, so thick and creamy and delicious! I made a strawberry kulfi when the strawberries were in season and I have been waiting for the mango season to try this dessert with mango flavor.
And this kulfi was absolutely yummy and so simple to make. I was searching for an easy kulfi recipe and I landed at Tarla Dalal's recipe. This was an easy recipe to follow and I only made some minor changes to makes this kulfi.
Do try this, you will not be disappointed!
MANGO KULFI
Preparation time 10 mins | Cooking time 20 mins | Setting time 8 hours | Serves about 15
Ingredients
Full fat milk - 2.5 cups

Milk powder - 1/4 cup

Corn flour/Rice flour - 3 tbsp

Condensed milk - 1/2 cup

Sugar - 1/4 cup

Mango pulp - 1 cup

Nuts - 1/2 cup (I used pistachios and almonds)
Other kulfi recipes



Watch the video in English or Tamil for a different version of Mango Kulfi
Method
1. In a small bowl mix the milk powder and corn flour with little milk. Make it into a smooth paste.
2. In a heavy bottomed pan, heat milk. Add the condensed milk, sugar and milk powder-corn flour mixture.
3. Keep stirring, wait for the mixture to start boiling and then simmer for 10 minutes until it thickens.
4. Switch off and let this mixture cool completely.
5. Just before you switch off, add the nuts, give a mix and then remove.
6. Add the mango pulp once it's completely cool. Mix well.
7. Pour into kulfi moulds and freeze for 6-8 hours or overnight.
Notes
1. Use ripe mangoes.
2. Even when the mixture is cooling down, keep stirring often so that the skin does not form.
3. You can add saffron and cardamom powder.
4. Toast the nuts in the microwave for 45 seconds before you add them.
Until next time,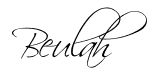 Share this post if you found it useful!