I love kulfi! More than ice creams, I enjoy making and eating these kulfis. Kulfi is an Indian ice cream made with full fat milk and it is much more creamier and denser than ice creams. Making the traditional kulfi is a long drawn process of cooking and stirring the milk for very long time. There are many versions of instant kulfi recipes on the net but nothing beats a kulfi made the traditional way.
Kulfi's are mostly set in matkas or sticks and there are many different flavors of kulfi. This recipe that I have shared is the basic kulfi recipe and can be modified as your preference. I have made many kulfi recipes but this is my most favorite recipe ever! Whenever I make this kulfi, I always set it in matkas than setting in sticks as it takes more than 2 days for this kulfi to set in sticks whereas in matkas, it's nice and creamy and perfect to enjoy!
I think the reason it takes 48 hours for this kulfi to set is the amount of khova used. You can try reducing the khova but I simply love the flavor and texture of the kulfi with all that yummy khova in it!!
You can call this a pista kulfi too because of the amount of pistachios I have used. You can add 2 drops of green color to make it a Pista Kulfi.
KULFI RECIPE
Preparation time time 45 mins | Setting time 24-48 hrs | Serves about 12
Ingredients
Full fat milk - 1 litre

Sugar - 1 cup

Unsweetened khova - 250 gms

Cardamom powder - 1/8 tsp

Salt - a pinch

Pista - 50 gms

Corn flour - 2 tsp
Method
1. Heat milk in a wide pan, cook in medium flame and keep stirring constantly to avoid the milk from sticking to the bottom of the pan and also to prevent the malai layer forming on top of the milk.
2. Keep stirring and cooking the milk till it reduces to half and the milk thickens.
3. Chop the pistachios and toast them in the microwave for 30 seconds.
4. Once the milk reduces to half, add the khova and keep stirring until the khova melts and mixes with the milk.
5. Add the sugar and continue to cook the kulfi. After 5 minutes, add the cardamom powder and salt. Mix to combine.
6. Take the cornflour in a small bowl, add little milk and make a paste without lumps, then add this cornflour mixture to the milk mixture and continue to cook.
7. By now the milk would have thickened nicely. Add the chopped pista and mix well. Cook for few more minutes and switch off.
8. Let it cool a little. Keep stirring often while the kulfi cools. Pour into matkas or kulfi moulds. Keep in freezer until it sets. If pouring into matkas, cover well and freeze.
9. To remove, show the mould under tap water, gently rotate and pull.
Notes
1. As I mentioned earlier, this kulfi took 2 days to set completely in sticks. Matkas were perfect to eat in 1 day.
2. You can reduce the amount of pista used. You can also add any other nuts of your choice.
3. If you don't have moulds, pour into any small bowls, paper cups and set.
4. If your milk is not thickening you can add a tsp more cornflour.
5. You can use store bought unsweetened khova or you can use homemade khova. I used this method to make my khova. Here's another method to make homemade khova.
6. You can reduce the amount of khova used but I prefer it this way.
7. Even while the kulfi cools, keep stirring often to prevent the malai from forming on the milk.
8. You can reduce the sugar if you prefer.
9. You can add some soaked saffron and make it a kesar pista kulfi!
Until next time,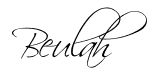 Share this post if you found it useful!