Nutella kulfi makes a delicious treat for kids and adults in this heat. It's also a lovely variation from the regular kulfi we make. Taste is exceptional! Kulfi by itself tastes so creamy and exotic and the addition of nutella just takes it to another level! Your kids will definitely enjoy this treat this summer!
NUTELLA KULFI
Preparation time 10 mins | Cooking time 20 mins | Makes about 6-8 moulds
Ingredients
Nutella - 1/2 cup

Full fat milk - 1/2 litre

Cream - 4 tbsp

Condensed milk - 1/3 cup

Cardamom powder - 1/8 tsp

Almonds - 3 tbsp, chopped

Pistachios - 3 tbsp, chopped

Salt - a pinch
Here are the other kulfi recipes
Here are some other nutella recipes
1.
Heat milk in a heavy bottomed pan, once the milk starts boiling, add the nutella. Keep the flame at medium to low and keep stirring slowly until the nutella blends well with the milk.
3. Add the condensed milk and keep stirring.
4.
Now add the cream, whisk the cream slightly and then add it. Continue stirring.
Add the cardamom powder and salt.
5.
Add the chopped nuts.
Stir until the milk reduces to half about 20-25 mins. Only then it becomes thick.
6. Once it's reduced to half, remove from flame. Even when it's cooling down, stir often so the layer of cream does not form on top.
7. Once it's cooled down a bit, pour into moulds and freeze for 8 hours.
8. When you want to remove the kulfi, show the mould under tap water, twist the mould stick slowly and remove.
Notes
1. Slowly stirring the mixture is important. The milk and the nutella can settle at the bottom and get burnt so constant stirring is needed.
2. If you don't have moulds, pour into small glasses or a box.
3. You can add a tbsp of cornflour but make sure it doesn't clump up. You can mix the cornflour in a small bowl with little milk and then add it to the milk mixture.
4. Instead of
condensed milk
you can use
sugar
. 1/3 cup is more than enough since nutella is sweet too but add more if you prefer.
5. Dry roast the nuts before adding, it gives a nice crunch. Or microwave for 30-45 seconds and then add the nuts.
6. The number of kulfi you get depends on how much you reduce the milk. If you want the kulfi very thick and creamy, then you have to stir slowly for atleast 30 minutes.
Until next time,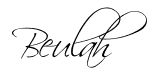 Share this post if you found it useful!