I made some popsicles the other day to enjoy some fruity ice lollies! Isn't this the best way to enjoy fruits?! This popsicle is full of the goodness of mango and some milk. Tastes really good in this hot weather. You can make this with any fruit.
I make these popsicles in 2 different ways. I made these mango popsicles the easy way! The second method involves some steps, I will mention both methods here but intend to make another fruity popsicle using the second method. I will post that later. Check out the other popsicle recipes, rosemilk popsicle, orange popsicle and watermelon popsicle.
MANGO POPSICLE
Preparation time 5 mins | Setting time 8 hrs | Makes 6
Ingredients
Mangoes - 2 cups chopped mangoes

Water/milk - 1/4 cup

Sugar - 2 tbsp or as needed (optional)

Lemon juice - 1 tsp
Watch this video in English
Watch this video in Tamil
Method
1. Blend the mango pulp or chopped mangoes along with milk and sugar.
2. Once it's well blended and smooth, pour into popsicle moulds and freeze overnight.
3. Show the mould in running water and remove slowly from moulds and enjoy.
Notes
1. Show the mould in tap water and remove from mould. Slowly turn the stick around to see if it's become slightly loose and then remove.
2. Increase the mango pulp and reduce the milk, if you prefer a more 'fruity' popsicle.
3. In the second method - heat heavy cream in a pan and add some corn flour to it. Keep stirring so that no lumps are formed. Once the cream starts boiling, switch off and let it cool completely. Add the fruit pulp to it and pour into moulds.
4. If you don't have popsicle moulds, pour the mixture into small paper cups or tumblers and insert a bamboo stick or ice cream stick in it. Or you could even pour in ice cube trays and place tooth picks in it.
5. Add sugar or honey depending on the sweetness of the mangoes.
6. You can skip the milk and add water too.
7. The number of popsicles you get depends on the size of the mould you use.
Until next time,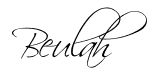 Share this post if you found it useful!