Here is an easy and simple popsicle that you can make this summer for your family! If you love orange juice then you can make this in large batches and enjoy it on a hot, scorching day. These taste so good and it's so easy to make.
Check out the mango popsicle, watermelon popsicle and rosemilk popsicle.
ORANGE POPSICLE
Preparation time 10 mins | Setting time 8 hours | Makes 7 or 8
Ingredients
Oranges - 4

Powdered sugar - 3 tbsp (or to taste)

Water - 1/2 cup (or as needed)
Watch this video in English
Watch this video in Tamil
Method
1. Juice the oranges and pour the juice in a bowl.
2. Add the sugar and water and mix well.
3. Pour the juice in the popsicle moulds.
5. Freeze for 8 hours or overnight.
6. When you want to eat the popsicle, show the mould under the tap water for 5-10 seconds.
7. Gently pull it out and enjoy!
Notes
1. Adjust the sugar according to your taste.
2. I used powdered sugar to help it to dissolve easily. You can use granulated sugar as well, just make sure it dissolves well.
3. Add more water if the juice is very concentrated.
Until next time,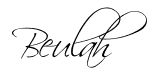 Share this post if you found it useful!