Watermelon popsicles are easy to make and it is the best for this summer season. You can make it in large batches and have it on a scorching afternoon and it is so refreshing and tasty! Kids also love these popsicles and it can be made with any fruits.
WATERMELON POPSICLE
Preparation time 10 mins | Cooking time 0 | Makes 5-8
Ingredients
Watermelon pieces - 4 cups

Sugar - 2 tbsp

Lemon juice - 1 tsp
To watch this recipe in English
To watch this recipe in Tamil
Method
1. Take the watermelon pieces in a blender.
2. Add the sugar and blend it into a juice.
3. Strain the juice.
4. Add the lemon juice and mix well.
5. Pour into popsicle moulds and freeze for 6-8 hours.
6. While unmoulding, show under tap water and gently twist and pull.
7. Enjoy!!
Other popsicle recipes
Other Watermelon Recipes
Notes
1. Adding lemon juice enhances the flavor of the popsicle.
2. You can make this with any fruits of your choice.
3. Add sugar depending on the taste of the fruit.
Until next time,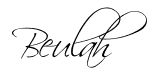 Share this post if you found it useful!