This is a raita that my sister in law makes often and she made it for me and it really tasted yum! I didn't think oats in raita would be very good but I was wrong, this tasted fabulous!
Ingredients
Oats powder- 3 tbsp (roasted & powdered)

Carrots 1/2 cup (grated)

Cucumber - 1/2 cup (chopped)

Tomato - 1/4 cup

Coriander - 2 tbsp (chopped)

Curd - 2 cups

Milk - 1/4 cup

Pepper powder - 1 tsp

Salt - to taste
Method
1. In a bowl add the grated carrots, chopped cucumber and tomato. Add the oats.
2. Add the curd and mix well. Add the coriander and pepper powder.
3. Add milk and mix well. Add salt to taste.
4. Garnish and serve.
Notes.
1. Due to the addition of oats, the raita can get thick. That's why we add some milk. Adjust milk accordingly.
2. I always have roasted and powdered oats with me so it's easy to make this!
Until next time,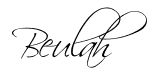 Share this post if you found it useful!