I'm sure everybody must have tasted fruit custard, it's one of the most favorite easy desserts and a wonderful way to get some fruits into your kids. Well, due to surplus of mangoes at home, I decided to make an exclusive mango custard and like any fruit custard, this one turned out to be simple and delicious too!
MANGO CUSTARD
Preparation time 8 mins | Cooking time 8 mins | Serves 2-3
Ingredients
Mango pulp - 1 cup

Milk - 2 cups

Custard powder - 3 tbsp

Sugar - 1/2 cup (or to taste)

Chopped mangoes - 1.5 cups + 2 tbsp (to garnish)
Watch this video in English
Watch this video in Tamil
Method
1. In 1/4 cup of milk, add the custard powder and dissolve without any lumps.
2. Heat the remaining milk in a sauce pan. Pour the custard powder mixture slowly into the milk, whisking all the while.
3. Add the sugar and continue stirring until the custard thickens.
4. Remove from flame and let it cool. Add the mango pulp and mix well.
5. Refrigerate until serving.
6. While serving, add some chopped mangoes to each custard bowls.
Notes
1. You can add a scoop of ice cream or fresh cream to
the custard to
make it more rich.
2. Don't let it get too thick while stirring on the gas, as it will thicken more while it's cooling.
Until next time,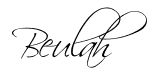 Share this post if you found it useful!