My husband has been asking me to make chicken pakodas about a 100 times! Now if he had asked for some brownies or muffins his wish would have been granted immediately!! But anyways one day I got down to making it for him!
This is an easy recipe to make and tastes so good! The trick is to make it crispy. It's one of the most favorite appetizer / starter and you will find it in almost all restaurants.
Do make a large batch as this will vanish too soon!
CHICKEN PAKODA
Preparation time 20 mins | Cooking time 10 mins | Serves 2-3
Ingredients
Chicken - 1/2 kg (boneless)

Coriander powder - 1 tsp

Turmeric powder - 1/2 tsp

Garam masala powder - 1 tsp

Vinegar - 1 tbsp

Ginger garlic paste - 1 tsp
Cumin powder - 1/2 tsp

Fennel seeds - 1/2 tsp

Besan flour (kadala maavu) - 1/2 cup

Rice flour - 2 tbsp

Chilli powder - 1/2 tsp

Curry leaves - few (chopped)

Coriander leaves - few (chopped)

Salt - to taste

Oil - to deep fry
Method
1. Wash and clean the chicken well. Remove bones and cut the chicken into small pieces.
2. Add all the masalas, the besan and rice flours, vinegar, salt, coriander and curry leaves and mix well. Sprinkle some water and mix. Make sure the chicken is coated well with the masala.
3. Cover the bowl and marinate the chicken for 10 mins.
4.
Heat oil in a kadai. Once the oil heats up, lower the flame to medium and add the chicken in small batches.
5. Fry until the chicken is cooked and turns golden brown.
6. Drain the oil and remove the chicken pieces to a paper towel.
7. Tastes best when served hot.
Notes
1. Cut the chicken into small pieces so that it gets cooked easily.
2. You can marinate the coated chicken for 1 or 2 hours too. In that case, do not add the flours. Marinate with the masalas and then add the flours, mix well and fry.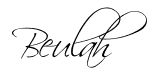 Share this post if you found it useful!