There is an apple overload in our house. I'm trying to finish it off, have been making different recipes with apples in it. This is a healthy drink and very easy to make. It also tastes awesome and a favorite among kids. A great way to sneak some fruit into your child!
APPLE CINNAMON MILKSHAKE
Preparation time - 5 mins | Cooking time - 0 | Serves 2-3 tall glasses
Ingredients
Apple - 1.5 cups, peeled & chopped

Milk - 2 cups

Sugar - 2 tbsp

Cinnamon powder - 1/2 tsp
Method
1. Chop the apples and add it to a blender.
2. Add sugar, cinnamon powder and 1/2 cup milk and blend to a smooth puree.
3. Pour it into a bowl and add the remaining milk and mix well.
Notes
1. You can use chilled milk or use ice cubes to serve.
2. You can add some nuts like almonds to this. Make sure you soak the almonds otherwise it will not blend well.
3. If your not a fan of cinnamon powder, then skip it. Cinnamon just enhances the flavor of apple. Or use 1/2 tsp.
4. Serve immediately or the apples will change color.
5. If you don't want to use sugar, replace with honey.
6. You can add a scoop of vanilla ice cream to make it more delicious! I did not have any, so didn't add.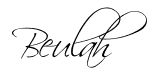 Share this post if you found it useful!