This paneer rice is a very easy lunch box recipe, I thought of making this dish after I made this masala egg rice. I had tweaked the egg bhurji recipe to make the masala egg rice so I wondered how it will taste if I tweaked the paneer bhurji recipe and thus came this paneer rice!
It turned out to be very tasty and most of all very easy to prepare! The only thing is make sure the paneer is soft otherwise it will not taste good. You can use left over rice too.
MASALA PANEER RICE
Preparation time 10 mins Cooking time 15mins | Serves 2
Ingredients
To Temper
Oil - 2 tbsp

Cumin seeds - 1/2 tsp

Green chilli - 1 or 2

Curry leaves - few
Method
1. Chop the panner and soak in some warm milk or warm water for 10 minutes. Then chop the paneer very finely or grate the paneer and set aside.
2. In a pan, add oil and let it heat up. Then add the cumin seeds, curry leaves and slit green chillies.
3. Once the cumin seeds splutter, add the onions. Saute until the onions turn translucent.
4. Now add the ginger garlic paste and saute until the raw smell leaves.
5. Add the chopped tomatoes and cook until the tomatoes are mushy. Add little water if necessary.
6. Now add the masalas, turmeric powder, cumin powder, garam masala powder and coriander powder. Mix well and let it cook for a couple of minutes.
7. Add the required salt and mix again.
8. Add the chopped or grated paneer and mix well.
9. Now add the cooked or left over rice and mix everything together.
10. Add the chopped coriander leaves and mix in.
Notes
1. Make sure the paneer is soft, usually the store bought ones are rubbery, if the paneer is hard and rubbery, then it won't taste good. Also do not over cook the paneer.
2. Adjust the spice level to your preference.
3. You can make this with fresh cooked rice or left over rice.
Until next time,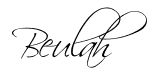 Share this post if you found it useful!