I was looking to bake a wonderful cake for one of my cousin's birthday and I wanted to make it super delicious and decadent. As I was searching, I remembered my friend Nicole from Salmela Family Cakes, had posted a mud cake recipe in her face book page. I went ahead with this recipe and it was one of the most delightful cakes I have ever had. So rich and deep in flavor. Do try out if you love your cakes to be dark and rich!
Chocolate Mud Cake
Preparation time 20 mins | Baking time 1 hr| Makes 12 slices
Recipe Source - Salmela Family Cakes
Ingredients
All purpose flour (maida) - 175 gms

Castor sugar - 450 gms

Cocoa powder - 3 tbsp

Eggs - 2

Butter - 250 gms

Dark Chocolate - 200 gms

Strong coffee - 375 ml (1 tbsp of instant coffee granules mixed in around 1.5 cups of water)

Baking powder - 1 tsp

Vanilla Extract - 2 tsp

Salt - 1/4 tsp
Method
1. Pre heat the oven to 180 degrees C. Grease and line an 8" or 9" baking pan.
2. Heat the coffee, butter and chocolate in a saucepan or microwave safe pan until the chocolate is melted. Mix it well.
3. Add the sugar and mix well until the sugar dissolves. Set this aside until it cools slightly, for about 10 minutes.
5. Sift the flour, baking powder, salt and cocoa powder. Fold gently.
6. Pour into the prepared tin and place it in the pre heated oven and bake for 55 - 60 minutes or until a skewer comes out clean.
7. Remove from oven and allow the cake to cool completely in the tin and then remove the cake.
Enjoy the cake with your favorite frosting. I used ganache to frost this cake. Here is a post on how to make ganache to help you understand better.
Notes
1. Make sure you grease your parchment paper well.
2. If using springform pan, make sure the sides close well as this is a thin batter and will flow out if the pan doesn't close well.
3. This is a mud cake and holds very well under fondant.
Until next time,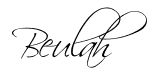 Share this post if you found it useful!