I participated in a bake sale in my husband's office and I was pretty thrilled since this was my first bale sale. I was asked to bake some marble cakes but my husband felt cupcakes would be better than cakes so I made these cupcakes and they were well received and was sold off very quickly! I frosted these cupcakes with ganache and these cuppies turned out to be so delicious, so yum!
There are some other marble cakes that I have already posted, chocolate and vanilla marble cake (with eggs) and an eggless chocolate and mango marble cake and a Zebra Cake.
EGGLESS MARBLE CUPCAKES
Preparation time - 15 mins | Baking time 20 mins | Makes 12-15 cupcakes
Recipe source - here
Ingredients
All purpose flour (maida) - 1.5 cups

Cocoa - 3 tbsp

Baking powder - 1 tsp

Baking soda - 1/2 tsp

Hot water - 1/2 cup + 1 tbsp

Sugar - 1 cup + 2 tbsp

Oil - 1/2 cup minus 1 tbsp

Yogurt - 1/2 cup

Vanilla extract - 1 tsp

Salt - 1/2 tsp
Method
1. Pre heat the oven to 180 degrees C. Line the muffin tray and set aside.
2. In a bowl, add 1/2 cup of hot water and add the sugar to it. Beat with an electric beater until the sugar dissolves.
3. Add the oil and yogurt and beat again. Add the vanilla extract and beat again.
4. Sift in the flour, baking powder, baking soda and salt. Or pre sift and add. Fold gently.
5. Divide the batter into two halves.
6. Add the cocoa powder
and the remaining 1 tbsp of hot water
to one batter and mix well.
7. Spoon 1.5 tbsp of vanilla batter into the cupcake liner, then spoon 1.5 tbsp of chocolate batter into the same liner.
8. Once you finish filling the liners with the vanilla and chocolate batter, make tiny swirls with a tooth pick.
9. Bake for 20-22 minutes in the pre heated oven. Check with the skewer to test if the cupcakes are done.
10. Cool in the tray for a couple of minutes and remove the cupcakes from the pan and cool completely.
For the frosting
I used dark chocolate ganache to frost these cuppies. You can use a combination of vanilla frosting and chocolate frosting to make a marbled frosting too.
For the ganache
Dark compound - 1 cup (I used morde)

Cream - 1/2 cup (I used amul fresh cream)
Here is a detailed link on how to make the ganache. Once the ganache sets, frost as you wish. I piped some simple rosettes on the cupcakes.
Notes
1. Do not swirl too much, swirl lightly, otherwise you will loose the marble effect and it will look like just another chocolate cupcake.
2. I reduced 1 tbsp of oil from half cup of oil since I felt adding 1/2 cup made the cupcakes too oily. Reducing 1 tbsp made it fine.
3. You can bake this as a cake too. Use an 8 inch cake pan and bake for about 30-35 minutes.
Until next time,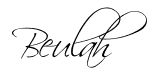 Share this post if you found it useful!