I was sulking one day, really badly, dejected and low. I wanted to eat some chocolates because chocolate does lift me up. Really! Chocolate triggers the release of hormones like endorphins and serotonin, which are 'feel good' hormones. These are natural hormones released by our brain which promotes feelings of pleasure and a general sense of well being.
I normally make my instant brownie recipe on such occasions but on this particular day, I felt even that recipe had too many ingredients to go looking for! I then remembered this recipe that I had saved from somewhere long ago and there were some oreo biscuits that my kids didn't want so thus came about this easy, simple and satisfying treat!
If your kids love oreo biscuits, then they will love this instant cake!
INSTANT MICROWAVE OREO MUG CAKE
Preparation time 5 mins | Cooking time 40 secs | Serves 2
Ingredients
Oreo cookies - 4 (with cream)

Milk - 2 tbsp

Baking soda - a tiny pinch
Watch the video in English
Watch the video in Tamil
Check out the other instant microwave cakes
Method
1. Add the oreo cookies to the blender and blend until smooth.
2. Add the milk, baking soda and blend again.
3. Pour into microwave safe bowl and microwave on high for about 40-45 seconds.
4. Check if it's done. If not microwave for 5 more seconds.
Notes
1. If your lazy to wash the blender, then just crush the biscuits well with a rolling pin, add the powdered biscuits to the microwave safe bowl and proceed with the other steps.
2. Each microwave is different. Mine was done in 40 seconds. If your's is not done, cook for a few more seconds.
I used 2 small ramekins, if you use a single bowl, it might take a few seconds extra.
Do not over cook.
The cake will become rubbery if you overcook.
3. You can do the same with other cream biscuits too.
Check out the other oreo recipes from the blog.
Bible blessing - M

y God turns my darkness into light. Psalm 18:28
Until next time,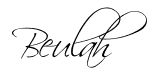 Share this post if you found it useful!