Butter Chicken is rich and traditional Indian dishes served all whole the world. This is a crowd favorite, everybody loves it! This is one of my default non veg dishes when ever we visit a restaurant and order roti or naan.
I was under the assumption that making this dish would be tedious but when my periamma (my aunt) visited us recently she made this dish for us and I was surprised to see that it's so simple and so easy to make!
For an authentic butter chicken recipe you will have to cook the chicken in a tandoor or an oven but she chose to pan fry it. You can grill the chicken if you prefer. Also she did not use butter, she used only oil and she did not add any sugar . You can use butter and sugar/ketchup to make it a more authentic butter chicken.
BUTTER CHICKEN
Marination time 1 hr | Cooking time 40 mins | Serves 3-4
Ingredients
Chicken - 1 kg

Tomato - 1 kg

Red chilli powder - 1 tsp

Oil / Butter - 2 tbsp

Cream - 1/4 cup

Lemon juice - 1 tsp

Salt - to taste
For marination
Ginger garlic paste - 1 tbsp
Curd - 1/3 cup

Turmeric powder - 1/2 tsp

Red chilli powder - 1/2 tsp

Garam masala powder - 1 tsp

Salt - 1/2 tsp
For garnishing
Ginger

julienne

- 1/4 cup

Green chilli - 4, de seeded & slit

Oil - 1/4 cup - to fry the chicken
Method
1. Wash and clean the chicken. Add the ingredients mentioned in 'for marination' and mix well. Let it marinate for 1 hour atleast. You can also leave it overnight in the refrigerator.
2.
Julienne the ginger and de seed the green chillies and slit them. Add oil to a pan and fry the ginger and greem chillies and set aside. This is to garnish.
3. To blanch the tomatoes - Wash the tomatoes and add them in a vessel with water and keep it in the stove. Let this boil well.
4. In the meantime, in the same pan that you used to fry ginger and green chillies, take the marinated chicken and fry them lightly till they are about 60% cooked. Set aside.
5. Let the tomatoes boil for about 10 minutes. When you try to peel the skin of the tomatoes, it should come off easily, then it's done.
6. Remove the skin off the tomatoes and mash the tomatoes with a masher.
7. Take the skin off the tomatoes and grind them in a mixer to a paste. Adding this to the curry gives a nice red color.
8. Now add butter or oil to a pan. Once it heats up, add the mashed tomato pulp and the paste of the tomato skin. Add the red chilli powder and let it cook for 2 minutes.
9. Add the fried chicken pieces and let it cook covered for about 15 minutes. Check for salt.
10. Now add the cream, mix in and let it cook for another 10 minutes or until the chicken is well cooked.
11. Add the ginger julienne and green chilli, mix in. Add the lemon juice and mix well.
Switch off wen it reaches the consistency you require.
Goes well with roti/naan.
Notes
1. You can add some sugar/ketchup to add a bit of sweetness like the restaurants.
2. When you blanch the tomatoes, do not throw away the tomato skin. Grind it and add it to the gravy this gives a nice red color.
3. Instead of pan frying the chicken you can grill the chicken too.
4. Use butter instead of oil for a more authentic version.
Until next time,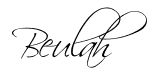 Share this post if you found it useful!