Today I am writing a guest post for Sujitha from Sujitha Easy Cooking. Suji has a lovely blog with loads of recipes, her recipe collection is awesome! I have spent a lot of time going through all her lovely recipes. She is a very sweet and helpful person, ready to reach out and advice on a lot of blogging issues that I'm so unfamiliar with! She's another person that I'm so glad I came across in this blogging world!
I chose to do this chocolate truffle cake for her blog, this recipe makes an awesome truffle cake. Hope you will love this cake. Do check her page!
Until next time,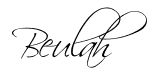 Share this post if you found it useful!