You remember my husband Arun, he wrote a guest post for me ages ago! He decided to cook again one day and he agreed to make it into a guest post for me! Last time he wrote potato fry and this time it's Tuna! I should say I was quite apprehensive to try tinned foods - in my defense I have never had tinned food and had no clue about it so I was not game to experiment but he has made me a believer!!
Over to him!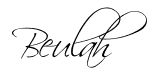 This recipe's genesis is again from my cooking experiments in my London bachelor days. All guys staying in one flat - each day one guy has to cook.. among the lot who stayed, I was the second best cook, my flatmates said. This dish is my specialty :)
It came out of my cooking experiments I did one day. I bought Tuna tins so that I can cook something like Sura puttu dish. My source at that time was some Tuna recipe from bawarchi.com and our traditional egg podimas. I am no great cook- I never have a standard recipe.. For me it evolves.. I read couple of recipes from various sites. Each recipe would say I should have so and so ingredients. In reality, not even once have I ever had all the ingredients of the recipes I was attempting to try. So I do a mix and match of all recipes and substitute some of the ingredients with whatever is available in the kitchen. Sometimes, it worked and sometimes, I threw everything into the bin (having learnt one more way you should not cook).
Let me not digress. This Tuna Fry is one of my favorites for a non-veg dinner. It's simple and very tasty as side dish to any rice - main course.
CANNED TUNA STIRFRY
Preparation time 5 mins | Cooking time 15 mins | Serves 2
Ingredients
Canned tuna - 1 tin

Onion - 3 medium, sliced

Ginger - 1 tsp, chopped finely (optional)

Garlic - 2 tbsp, chopped finely

Green chilli - 1 or 2 chopped

Turmeric powder - 1/2 tsp

Garam masala - 1/2 tsp
Method
1. In a pan, add the oil from the tuna can. Wait for it to heat up.
2. Add the onions, green chillies and chopped ginger and saute until the onion becomes translucent.
3. Add the tuna and the turmeric powder and saute for
about 3-5 minutes
.
4. Now add the chopped garlic and saute for a few more minutes.
5. Add the garam masala powder and mix in.
6. Let this cook for a few minutes until the bottom gets slightly roasted and switch off.
Notes
1. Most often salt is already added in canned tuna hence I did not add additional salt.
2. Sometimes I don't add ginger to this dish.
3. When one end is slightly roasted it makes the tuna slightly crispy and tasty. Make sure you don't burn it.
Hope you enjoyed my simple dish!
Until next time
,
Share this post if you found it useful!