Kesari is an Indian sweet dish made with semolina or vermicelli. This simple and easy dish is loved by many. My mum loves this kesari and I make this rava kesari or semiya kesari for her. This time with the abundance of mangoes in our house, I wanted to make mango kesari and this came out so delicious, we loved it!
I got this method of making kesari from Mrs. Chithra Vishwanathan. For the original recipe please click here.
After trying this kesari, I now make all my kesari's following this same method,
although I have changed the recipe and proportions to suit my mum's preference. There is another easier way to make kesari and that is called OPOS kesari, pioneered by Mr. Rama Krishnan, for that recipe, click
here
. This is an easy, simple, no fuss, no lumps, no stirring for long, no wastage of gas, fuss free kesari!
Check out the other Mango Recipes. And the pineapple kesari and semiya kesari recipes.
MANGO KESARI
Preparation time 10 mins | Cooking time 30 mins | Serves - 5
Ingredients
Mango pulp - 1 cup

Rava (sooji/semolina) - 1 cup

Sugar - 1 cup (or to taste)

Water - 2 cups

Ghee/oil - 1/3 cup

Cashew - 1/4 cup

Raisins - 1/4 cup

Cardamon - 2, crushed

Salt - a pinch
Method
1. Blend mangoes to get 1 cup of mango pulp, set this aside.
3. Simultaneously, heat a saucepan with 2 cups of water and 1 cup of sugar. Let this boil and simmer at the next burner.
4. When the cashews turn golden brown and the raisins are puffed up, add the rava and roast it in the ghee for a couple of minutes.
5. When the rava is roasted, pour the simmering hot boiling water to the rava and quickly stir so no lumps are formed.
6. Add the mango pulp and stir again. Add the crushed cardamom and salt and stir again.
8. Do not open the whistle or the lid for 20-25 minutes, the kesari will cook in the heat.
9. After 25 mins, open the cooker to find perfectly cooked smooth, soft kesari!!
Notes
1. The sugar added depends on the sweetness of the mango used.
2. Use good quality rava.
3. The roasted rava and the water-sugar mixture should be very and equally hot.
4. If the rava sticks to the cooker while roasting, add some oil or ghee to loosen it up.
Until next time,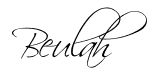 Share this post if you found it useful!