This summer I have been adding nungu (ice apple) to my desserts, we usually have the fruit as it is but adding it to a drink like this mango nungu milkshake or this mango nungu pudding makes the dessert even more delicious!
My husband says I'm obsessed with nungu and adding it to everything I make, maybe so but I know he's enjoying it too!
And I love the way this looks, so pretty and pleasing to the eyes!
NUNGU ROSE MILK
Preparation time 10 mins | Serves 2
Ingredients
Chilled milk - 2 cups

Nungu - 5

Rose milk essence - 15 drops (or as much or as little as you want)

Sugar - 2 tbsp (or to taste)
Check out the other Rose Milk Recipes
Method
1. Peel the nungu and chop into small pieces.
2. Pour two cups of milk in a bowl. Add the sugar and mix well.
Notes
1. Adjust the sugar as per taste.
2. If you want a dark pink color to your milk, add more essence otherwise add less.
3. I prefer chilled milk than ice cubes but that's your choice. Or make the drink and refrigerate until serving.
Until next time,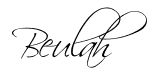 Share this post if you found it useful!