Vendakkai also known as Ladies Finger/Okra or Bhindi is a vegetable with lots of health benefits. This veggie is cooked in various ways in Indian cuisine and it tastes absolutely great! I have already posted a ladies finger poriyal and ladies finger pachadi. This kara kuzhambu is absolutely yum, the spicy and tangy taste just makes it so delicious!
We love all the kuzhambu made in our home and this is no different!
VENDAKKAI KUZHAMBU
Preparation time 15 mins | Cooking time 30 mins | Serves 3-4
Ingredients
Vendakkai - 250 gms

Onion - 2 large

Tomato - 2 large

Coconut - 1/4 cup, chopped

Cumin seeds - 1/2 tsp

Coriander powder - 2 tbsp

Red chilli powder - 1 tbsp

Turmeric powder - 1/2 tsp

Thick tamarind water - 1/3 cup

Water - 3/4 cup

Salt - to taste
To Temper
Oil - 3 tbsp

Mustard seeds - 1/2 tsp

Urad dal - 1/4 tsp

Curry leaves - 1 sprig

Hing - 3 pieces or a fat pinch
Here are some other kuzhambu varieties
Method
1. Wash the vendakkai and chop them into 1 inch pieces. Add some oil in a kadai and fry these ladies finger in it until the stickiness goes away. Remove and set aside.
2. In the meantime, grind the onions and tomatoes and set aside. Also grind the coconut and cumin seeds and set aside. Extract tamarind juice and set aside.
3. In the same kadai, add the oil. Once the oil heats up, add the mustard seeds, urad dal, curry leaves and hing. Wait for it to splutter.
4. Add the ground paste of onion and tomato. Add salt and cook for nearly 5 minutes until it' cooked well and the oil starts separating.
5. Now add the masalas, coriander powder, red chilli powder and turmeric powder. Mix well and cook for another 3 minutes.
6. Add the ground coconut paste and continue cooking.
7. Add the ladies finger and mix well with the curry. Add about 3/4 cup of water and continue cooking for about 10 minutes.
8. Add the thick tamarind water and mix well. Check for salt.
Notes
1. If you ave time, use shallots instead of large onion for more taste. Do not grind the shallots.
2. Adjust the tamarind water depending on how tangy you want your kuzhambu to be.
3. You can also add a little bit of jaggery to balance the tang but we don't add it.
Until next time,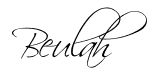 Share this post if you found it useful!