Palak called as Spinach in English is one of my most favorite green leafy vegetable! I like to add palak to almost anything that I cook, palak paneer, aloo palak, palak pulao, palak sev. palak corn, palak and egg, palak paratha, palak mushroom...well, it's an absolute favorite and it goes very well with almost anything!
Palak Chicken is a common dish in our house and we simply love it! I don't quite care about retaining the green color of the palak leaves, we like a good tasting dish and I add a lot of masalas to make sure it tastes great! And trust me, this tastes very good!
PALAK CHICKEN
Preparation time 2 hrs (including marination) | Cooking time 30 mins | Serves 3
Ingredients
Spinach leaves - 1 bunch

Onion - 2 large

Tomato - 3 large

Green chilli - 2

Ginger garlic paste - 1/2 tbsp

Turmeric powder - 1/4 tsp

Cumin powder - 1/2 tsp

Garam masala powder - 1/2 tsp

Mint leaves - handful

Water - 1/2 cup

Kasuri methi - 1/2 tsp

Cream - 2 tbsp

Salt - to taste

Coriander leaves - few chopped
To marinate the chicken
Chicken - 1/2 kg

Red chilli powder - 1 tsp (I used kashmiri red chilli powder)

Coriander powder - 1 tsp

Garam masala powder - 1/2 tsp

Ginger garlic paste - 1/2 tbsp
Curd - 1 tbsp

Salt - to taste
Whole Spices
Oil - 3 tbsp

Cinnamon - 1

Clove - 4

Cardamom - 3

Bay leaf - 1
Here are some other chicken recipes
1. Clean the chicken and marinate it using all the ingredients listed under 'to marinate chicken'. Let the chicken marinate for anywhere between 30 minutes to 2 hours.
2. Meanwhile prepare the palak. Wash the palak and chop them up roughly.
Without adding water, allow it to cook for 5 minutes. The spinach leaves will leaves water and it will get cooked, no need to add extra water.
3.
Once it's cooked, the leaves will shrink. Remove from flame and let it cool. Then transfer to a blender and puree till it becomes smooth puree. Set aside.
4. Roughly chop the onions and tomatoes and blend them to a paste and set aside.
5. In a pressure cooker/pan, heat oil. Once the oil heats up, add the cinnamon, clove, cardamom and bay leaf.
6. Add the pureed onion and tomato. Add some salt and saute for about 5 minutes until the onion and tomato is cooked well and the oil starts separating.
7. Add the ginger garlic paste and saute until the raw smell leaves.
8. Add the masalas, cumin powder, garam masala and turmeric powder. Mix well and let it cook for 3 minutes.
Add the mint leaves.
9. Now add the marinated chicken, mix well with the masala. Saute for a few minutes till the masala coats the chicken well.
10. Add 1/2 cup of water and pressure cook the chicken for 2 whistles or close the pan and wait for the chicken to cook completely.
11. Once the pressure releases, open the cooker, switch on the flame again and give the curry a good stir.
12. Add the ground spinach puree and mix well with the chicken gravy. Let this cook for about 3-5 minutes.
13. Add the kasturi methi and the cream and mix well. Cook for a few minutes.
Notes
1. While grinding the spinach leaves, you can add some coriander leaves and a green chilli too.
2. You can add some fennel seeds too while tempering.
3. Instead of sauteing the spinach, you can blanch the spinach like how I did in the aloo palak recipe.
Until next time,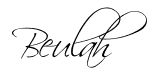 Share this post if you found it useful!