Ever since I saw this recipe in smitten kitchen, I have been desperate to make my own version of chocolate peanut butter cheesecake. I was so desperate that I even started dreaming about it! But I don't make cheesecakes for my family because I will end up eating the whole thing myself! So I waited patiently for an opportunity to make this cake! Then finally I made this to take it to my cousin's house!
I always make the non bake type of cheesecake and use cottage cheese instead of cream cheese and we simply love it!
This cheesecake was no different. I loved every bite of it! Soft, silky, smooth, rich and delicious! I made this cake some time back and now looking at these pictures, makes me crave for just one more slice!
CHOCOLATE PEANUT BUTTER CHEESECAKE
Preparation time 30 mins | Setting time 6 - 8 hrs | Serves 12
Ingredients
For the base
Biscuits - 180 gms (around 37 Marie Gold Biscuits)

Unsalted butter - 80 gms
For the Cheesecake
Paneer (cottage cheese) - 200 gms

Fresh cream - 200 ml

Condensed milk - 2/3 tin

Smooth Peanut Butter - 150 gms

Chocolate - 200 gms (I used morde)

Gelatin - 1 tbsp

Water - 1/4 cup

Vanilla extract - 1 tsp

Salt - 1/4 tsp
Here are some other cheesecake recipes
Method
Preparation
1. Butter the bottom and sides of an 8 inch springform pan.
2. If you don't have a springform pan, use your normal cake pan or a tart pan. Line the regular cake pan with a clingfilm or aluminium foil. Line the bottom and sides together without cutting the clingfilm so that you can easily lift the cheesecake out when it's set.
For the base
2. Melt the butter in a microwave or saucepan.
4. Transfer the biscuit mixture to the base of the pan and press well using the back of a spoon or small bowl.
5. Cover and leave the pan in the refrigerator until we are ready with the next step.
1. Sprinkle 1 tbsp of gelatin in 1/4 cup of water and let it rest for 5 minutes. Then microwave for 20-30 seconds and leave it aside to cool.
3. Chop the paneer and add it to the largest jar of your blender. Add the condensed milk and blend. Add the fresh cream and blend till it's very smooth and soft.
4. Add the vanilla and salt and blend again for 5 seconds.
5. Add the peanut butter and blend well. Add the melted chocolate and blend again. Make sure the mixture is smooth and silky.
8. Tap the pan gently and place it in the refrigerator. Cover and let it rest for 6-8 hours. I left it overnight.
9. Once set, open the springform pan and remove the ring gently.
You can top the cheesecake with ganache or even make some peanut butter ganache and add it on top of the cheesecake.
To Serve
You can serve the cheesecake along with the springform base. That's what I do all the time.
But if you want to remove the cheesecake from the base,
put a knife or spatula slowly until the biscuit layer and lift it up (it will lift easily) then insert something more sturdy like a cake lifter, which has a broad base, and can support the cake nicely. Then lift it gently to your serving platter. The key is greasing the pan well.
Or if you're feeling adventurous, you can quickly invert and remove the cake as soon as you remove from the refrigerator! I've done that too for my mango cheesecake!!
Notes
1. To melt the chocolate in microwave, run the microwave at 15 seconds burst and keep stirring at each interval. If you microwave for a longer stretch, you might burn the chocolate.
If using double boiler to melt the chocolate - check this post on homemade chocolates for pictures on how to use double boiler.
2. The chocolate itself might help the cheesecake set but I was going to carry this cheesecake to my cousin's house and since I had to travel for about 1.5 hours,
to be on the safer side,
I used gelatin to set the cheesecake.
3. Keep the cake refrigerated. Stays good for 2-3 days.
4. If your gelatin starts to set before you add to the mixture, re heat for 10 seconds. It will become liquid again.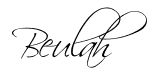 Share this post if you found it useful!