It's so relaxing for me to bake a simple vanilla cake for tea time. And my family loves this cake, they love the simplicity of this cake the most. My family's most favorite cakes are this vanilla cake, my walnut cake and my carrot cake. If I give them a choice, then they keep choosing these three cakes over and over again!
This cake is so delicious, soft and moist. The buttermilk makes it extra soft and moist. If you're looking for a simple yet delicious cake then this is the one for you!
VANILLA BUTTER CAKE
Preparation time 15 mins | Baking time 40 mins | Serves 12
Ingredients
Butter - 113 gms

Sugar - 1 cup

All purpose flour (maida) - 2 cups

Baking powder - 1.5 tsp

Eggs - 3

Buttermilk - 1 cup

Vanilla extract - 2 tsp

Salt - 1/2 tsp
Watch the video in English
2.
Beat the butter and sugar until it's light and fluffy. Add the eggs one at a time along vanilla and beat again.
4. Transfer the batter to the prepared tin and bake for 40 minutes or until a skewer inserted comes out clean.
5. Remove from oven and cool for 10 minutes and then remove the cake from the tin and cool completely.
Notes
2. You can add some chopped nuts or chocolate chips too.
3. I used granulated white sugar but powdered it after measuring to help dissolve easily.
Until next time,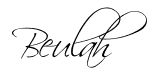 Share this post if you found it useful!