Ever since I made these delicious Chocolate Fudge, I have been thinking of doing something similar using oats and finally this is what I came up with. This recipe is similar to the fudge except that this sets well and can be left out at room temperature whereas the fudge needs to be refrigerated. My husband and me loved these squares and even my kids who are so fussy, loved it!
CHOCOLATE OATS SQUARES
Preparation time 10 mins | Setting time 30 mins | Makes 9 squares
Ingredients
Dark chocolate - 115 gms (I used morde)

Condensed milk - 1/4 cup

Oats - 1 cup
Watch the video in English
Watch the video in Tamil
Method
1. Grease and line a 5 inch square pan. I did not have a 5 inch pan so used my 9X5 inch pan and filled half of it.
2. Dry roast the oats in a pan for 3 minutes.
3. Chop the chocolate and add it to a bowl. Add the condensed milk and melt it in a microwave, until it's completely melted.
4. Add the roasted oats and mix well. It will be very thick.
5. Spread the mixture in the greased pan and let it set until firm. No need to refrigerate.
6. Once set, cut into pieces.
This can be stored in air tight boxes at room temperature.
Notes
1. You can add some chopped nuts too along with the oats. But 1 cup of oats itself is too much for this recipe. If you want to include some nuts then reduce the amount of oats and then replace with toasted chopped nuts.
Bible blessing - Do not let your heart be troubled, nor let it be fearful. John 14:27
Until next time,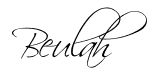 Share this post if you found it useful!