It was my son's birthday and I had to bake a cake for him to cut in his playschool. As I was pondering on what cake to bake/make, I decided to go for an animal cake. And as I sat talking to him, I found out that he would like a lion cake or a fish cake. I figured a lion cake is much easier than a fish cake so I went on to make one for him. He and his little friend's in school enjoyed the lion cake!!
Update - I made this cake again for my daughter's birthday this year. Check out the video link below for a glimpse of that Lion cake. For my daughter I used a vanilla flavored cake.
I wasn't too happy with this Lion Cake! I think it would have looked more like a lion, if I had used the appropriate colors for the lion. But I did not have orange and dark brown colors and I was too hesitant to use a lot of yellow and light brown that I did have, as I did not want the little kids with colored tongue! So there it is! A lion that looks yellow!! But hey, the kids recognized the Lion and loved it too!
I also made a Garbage Truck Cake and a Victoria Sponge Cake for the other birthday parties we had at home for him.
Watch the video in English
Watch the video in Tamil
LION CAKE
For the cake
You can use any of your favorite cake recipe. I used my favorite The Best Ever Chocolate Cake recipe.
Bake the cake and let it cool completely.
Things needed to make the Lion Cake
Cake -1 round cake

Yellow

frosting - 1/2 cup

Brown frosting - 3/4 cup

Tooth pick

Nozzle - I used leaf tip
Method
1. Draw a rough image of the face of a lion on a paper so you have an idea of what you want to achieve
. I drew 3 Lion images and settled on one :)
2. Place a little frosting on the cake board and keep the cake over it.
3. Soak the cake layers and fill and frost the cake with yellow frosting. Leave the cake in the refrigerator for 30 mins.
4. After 30 mins, draw an outline of the lion on the cake with the help of a tooth pick.
5. Fill the brown frosting in a pipping bag with the leaf tip and start piping the mane all around the cake.
6. Then take a little bit of brown frosting in another piping bag without any nozzle and cut out a very small portion of the tip of the piping bag.
7. With this piping bag, pipe out the eyes, nose and the whiskers.
And it's done!! Simple and easy Lion Cake!!
Notes
1. I wanted to use dark chocolate ganache for the Lion's mane, that would have been nice and dark but unfortunately I ran out of dark chocolate so I had to settle with whipped cream.
2. If you have orange color, use that instead of yellow.
3. If you don't have a leaf tip, use a rose tip or a grass tip. That will work too.
4. I used whipped cream, you can use butter cream too.
5.
To know more about whipped cream, check out this link
how to whip cream to stiff peaks
.
Until next time,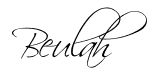 Share this post if you found it useful!