If you make a lot of oats recipes then this flour will come very handy to you. I make oats idli, oats uthappam and many other oats recipes that require oat flour and hence I find it better to make this flour and store it. It saves times.
Also if you have babies or toddlers at home, you can use this flour to make oats porridge. You can also add a tbsp or two to smoothies or to curries to thicken it. I have also used this flour to add it to raita's!
OAT FLOUR
Preparation time 8 mins | Makes 2 cups
Ingredients
Instant oats - 2 cups (as required)
Method
1. Measure out the oats and dry roast it in a pan for 3 minutes. Do not over roast and burn the oats.
2. Once it cools down, add it to a blender and blend till it's powdery.
3. Store in airtight box.
Notes
1. You can keep this is an airtight box at room temperature. If you're not using it often then refrigerating is a good idea.
2. I don't make large amounts, I only make enough to last for 2 weeks. After that I make a fresh batch.
3. Many a times, I take a tsp or two of this flour and use it as a face pack too!!! Works wonders ;)
Until next time,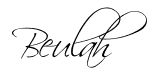 Share this post if you found it useful!