I have seen this method of making DDL all over the internet and to be honest, I was too much of a chicken to try it out! I mean, who would want to pressure cook sealed and full cans!! That sounded too scary for me. As I watched fascinated, so many people sharing their success stories about pressure cooked DDL, I gathered up my courage to try it too. And now that I'm on the other side, I can tell you that I will be making it again!
So what finally pushed me to make this? Well,
I was quite desperate to make some DDL desserts and
I live in a part of the world where we don't get this off the shelf so I envy all of you who can buy this easily!
The taste is so unbelievably good! I was going to make some DDL brownies for my lovely niece who is appearing for her 12 th board exams and if it was not my love for her, I would have finished this tin myself! If you like licking sweetened condensed milk then believe you me, this will tempt you to no end!
So what is DDL? It stands for Dulce de Leche which literally means candy milk or sweet made of milk and it is made by slowly heating sweetened milk (source:wikipedia)
I'm not going to tell you to rush off to make this immediately since you need to exercise some caution. I would suggest you make sure your pressure cooker and gasket is in a good condition before you start making DDL this way. There are also some other ways to make DDL, but you will need tons of milk and cook it for 4 hours on stove top or there is another option to bake the condensed milk for about 1.5 hours or you can even keep these condensed milk tins in an open pot and cook for 2-3 hours.
The other thing you need to be cautious about is, you should not open the pressure cooker till all the pressure has released on it's own and DO NOT open the condensed milk can when it's hot. What I did was, I made this after my kids went to bed, once it was done, I switched off the cooker and went to bed without opening the cooker. The next day morning I opened the cooker and the can and all is well! Also make sure the water level in the pressure cooker is a little above the cans.
I think you will have to make this a few times to get it right since each cooker is different. I used a 7L cooker and it took me about 15 minutes for the first whistle and then I zipped in (I was hiding in another room!) and simmered the stove and rushed out!! I kept it simmered only for 15 minutes since I wanted a runny DDL but then I got a really thick one. I read online that if you need a thick DDL you need to keep it simmered for 30-40 minutes but mine was super thick in 15 minutes. I don't know how since this is the first time I tried. Will update this post when I make it again. For now, I think you need to make it once to judge for yourself.
So if you're brave enough to try this method, let's see how it's done.
HOMEMADE DDL
Preparation time - 2 mins | Cooking time 30 mins
Ingredients
Sweetened Condensed Milk - 2 cans
Method
1. Take the condensed milk cans and remove any plastic lids (if any). Do not open the can.
2. Take your pressure cooker and fill it with water. The water should be above the level of the cans. Although you can't make out clearly in the picture, the water level is above the cans.
3. Place the cans sideways in the pressure cooker.
4. Switch on the gas and wait for the steam to escape, then place the whistle.
6. Do NOT try to release the pressure. Let it cool down by itself. And DO NOT open the cans until it's completely cooled down.
7. When the cans are at room temperature, open and enjoy!
Storage - if you're not using immediately, keep the unopened can in the refirgerator and use when needed. Unopened cans can stay good in therefrigerator for 6 months.
Notes
1. You can pressure cook upto 3 cans at a time, if you're using a large cooker.
2. I used a 7L pressure cooker.
3. I have written all about the caution at the beginning of the post, so even if you're bored to read all the gyan, please do read it if you want to attempt this method.
Until next time,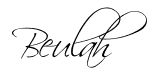 Share this post if you found it useful!