I wanted to bake some red velvet cheesecake brownies for Valentine's Day but then decided against it and went for plain cream cheese brownies. Both recipes are pretty similar except for the red color added in red velvet brownies.
These brownies turned out to be super delicious, so fudgy just the way I like them! The cream cheese layer paired very well with the brownie layer.
I made cream cheese at home for this recipe and it was so good and worked so well for this recipe.
We are not big on celebrating Valentine's Day. My husband chants the same thing each year 'Everyday is Valentine's Day' and there is no need to have a special day to celebrate love! And I don't mind since I believe the same too. But I wanted to make something for my blog and for my readers so chose these lovely brownies!
CREAM CHEESE BROWNIES
Preparation time 30 mins | Baking time 35 mins | Makes 16 slices
Recipe from here
Ingredients
For the brownie
Unsalted butter - 1/2 cup (115 gms)

Semi sweet chocolate - 228 gms (8 ounce)

Sugar - 3/4 cup (150 gms)

Eggs - 3

All purpose flour (maida) - 1/2 cup

+ 2 tbsp (80 gms)

Cocoa powder - 2 tbsp (11 gms)

Instant coffee powder - 1 tsp

Vanilla extract - 1 tsp
For the cheesecake
Cream cheese - 224 gms (8 ounce) I used homemade

Granulated sugar - 1/4 cup

Egg - 1 large

Vanilla extract - 1 tsp

White chocolate chips - 1 cup (180 gms)
Method
Pre heat the oven to 180 C. Grease and line a 9 inch square baking pan (*check notes)
1. For the brownie - Take the butter, chopped chocolate and coffee powder in a sauce pan or microwave safe bowl and melt it all together.
2. Add the sugar and mix in. Set aside to cool.
3. Add the eggs
one at a time
and vanilla extract and beat well.
4. Add the flour, cocoa powder and salt and mix gently. Set this aside.
5. For the cheesecake - In another bowl, take the cream cheese (at room temperature) and beat well.
6. Add the sugar and beat again.
Add the egg and vanilla and beat again.
7.
Add the white chocolate chips and mix in.
8. Pour the brownie batter in pan. Reserve 1/4 cup of the brownie batter.
9. Pour the cheesecake batter over the brownie layer. Now add the remaining 1/4 cup of brownie batter over the cheesecake layer and swirl lightly with a tooth pick.
10. Bake in the pre heated oven for 35-40 mins or until a skewer comes out with a few crumbs sticking to the tooth pick.
11. Remove from the oven and cool for 45 minutes and then remove from the pan.
Notes
1. I reserved more than 1/4 cup of brownie batter and when I poured it over the cheesecake layer, the white part of the cheesecake layer almost disappeared. Reserve just 1/4 cup of the brownie batter.
2. I used an 8 inch pan and my batter was almost about to over flow. So use a 9 inch square pan.
3. If you want neat slices, then refrigerate the brownie for 2 hours and then slice them.
4. I used granulated sugar but pulsed it in a blender.
5. Make sure all ingredients are at room temperature.
6. Do not swirl too much, you will loose the marble effect.
Happy Valentine's Day dear readers!!
Until next time,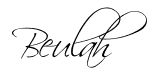 Share this post if you found it useful!