As soon as I read the story behind this recipe, I wanted to try out this cake and I'm glad I did. This is a cake that we enjoyed thoroughly! The recipe is also so easy to put together with very few ingredients.
I came across this recipe at Life of Clare. Clare's grandmother sent this recipe to the papers 25 years ago and a reader who has been making this particular cake for 25 years wanted to thank Clare's grandma for this awesome recipe. The recipe was re published 25 years later in The Herald Sun.
A recipe that people were raving about and baking more than 100's of times , for over 25 years....!! I simply had to try it out! And I was not disappointed! I loved the simplicity of this cake, so few ingredients and such a delightful cake! Grandma's do have beautiful recipes!!
APPLE SLICE
Preparation time 15 mins | Baking time 35 mins | Serves 16
Source - Life of Clare
Ingredients
Apples - 3, peeled & cored, cut into 1 cm pieces

Self raising flour - 2 cups

Sugar - 1 cup

Butter - 125 gms

Egg - 1
Method
1. Pre heat the oven to 180 C. Line and grease an 8 inch square pan.
2.
Melt the butter and beat the egg lightly.
3.
Mix the chopped apples with the flour and sugar.
4. Add the melted butter and egg and stir well until combined. Transfer to the baking dish.
5. Sprinkle some cinnamon and sugar on top.
6. Bake for 35 mins or until done.
Notes
1. If you don't have self raising flour, you can use 2 cups maida (all purpose flour) and 3 tsp baking powder and 1 tsp salt.
2. I used granulated sugar but pulsed it in a blender to help dissolve easily.
3. Use how much ever cinnamon and sugar you want, I used about 1/2 tsp of cinnamon and 1/2 tsp sugar.
Until next time,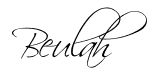 Share this post if you found it useful!