These single serve muffins works best for sudden cravings, especially with my kids.
My kids (who are 5 and 3 years old) have not yet taken a liking to cakes, cupcakes or ice creams so somedays
they suddenly ask for cupcakes and when I'm done baking a batch, they eat just one or half, frustrating me to no end! These kind of recipes work best for them!
The best part about this recipe is that, you can choose to bake this in the oven or you can make it in the microwave.
If you do want to bake a full batch of tasty chocolate chip muffins, then check out this recipe.
SINGLE SERVE CHOCOLATE CHIP MUFFINS
Preparation time 5 mins | Baking time 15 mins | Serves 1
Recipe source - here
Ingredients
Flour - 3 tbsp

Baking powder - 1/4 tsp

Chocolate chips - 1 or 2 tbsp

Vanilla - 1/2 tsp

Vegetable oil - 1 tbsp

Milk - 1 tbsp + 1 tsp

Sugar - 1 tbsp

Salt - a pinch
Method
1. Pre heat the oven to 160 degrees C.
2. Mix the flour, chocolate chips, salt, baking powder and sugar.
3. Add the oil and milk and everything well together.
4. Transfer to the muffin tin and bake for 15-18 mins.
5. For microwave - Pour the batter into microwave safe bowl and microwave for about 90 seconds on high.
Notes
1. You can replace the chocolate chips with nuts or fruits like blueberries.
2. I used powdered sugar.
3. You can make this a double chocolate chip muffin by replacing some of the white flour with cocoa powder.
Until next time,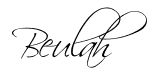 Share this post if you found it useful!