I love the simplicity of this muffin, a simple vanilla muffin enriched with the chocolate bits is my go-to evening snack. This would also make a perfect snack box recipe too. Kids love vanilla muffins, add some chocolate chips to it and the muffins turn irresistible!
You will not taste the cinnamon in this recipe but it helps to enhance the flavor of chocolate. There are many chocolate chip muffin recipes but this is my favorite one. It is extremely soft and moist and the tiny bit of chocolate chips adds so much to the muffins.
The addition of sour cream makes the muffin so moist and soft. I did not get any sour cream hence added some yogurt and it worked just as well. The sweetness of this muffin is perfect for us but if you prefer you can add 1 tbsp more sugar.
CHOCOLATE CHIP MUFFINS
Preparation time 15 mins | Baking time 18 mins | Makes 15
Recipe from here
Ingredients
All purpose flour / maida - 2 cups

Brown sugar - 1/3 cup

White sugar - 1/3 cup

Baking powder - 1 tbsp

Milk - 2/3rd cup

Melted butter - 1/2 cup

Eggs - 2

Salt - 1/2 tsp

Cinnamon powder - 1/8th tsp

Vanilla extract - 1 tsp

Sour cream - 2 tbsp (I used yogurt)

Chocolate chips - 1 cup (I used mini chocolate chips)
Watch this video in English
Watch this video in Tamil
Other muffin recipes
Method
1. Preheat the oven to 180 degrees C. Place the muffin liners in 15 muffin cups.
2. In a large bowl, add the melted butter.
3. Add the milk and eggs and whisk lightly.
4. Add the yogurt and beat well.
5. Add the brown sugar, white sugar and vanilla and beat again. Add 2 tbsp of flour to the chocolate chips and coat well.
6. Sift in the flour, baking powder and cinnamon powder. Beat until just combined.
7. Add the chocolate chips and fold into the batter.
8. Scoop the batter into the muffin cups and bake in the pre heated oven for 18-20 minutes.
9. Once done, remove the muffin tray and let it cool for 2 minutes and then remove the muffins from the tray and let it cool completely.
Notes
1.
Coating the chocolate chips with flour prevents it from sinking to the bottom and spreads it evenly in the batter.
2. Start checking after 18 minutes, if it's not done, reduce the temperature and bake for 2-3 more minutes.
3. Do not overbeat the batter.
4. The sweetness of the muffin is just enough with the chocolate chips. If you like your muffin to be on the sweeter side then you can add a tbsp more of sugar.
BIBLE BLESSING -
I will uphold you with my righteous right hand. Isaiah 41:10
Until next time,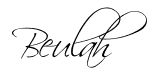 Share this post if you found it useful!