Onion tomato uthapam is one of the easiest breakfast that South Indians make. It is simple, easy, tasty and colorful enough to even attract kids. I make this uthapam when my idli dosa batter is almost at the end, about 4 days old. Of course you can also make this uthapam with fresh idli batter but if you're looking for ways to finish off left over idli, dosa batter, this works really well! This breakfast is greatly enjoyed!
You can serve this, just as you would serve dosa, with chutneys or sambar.
ONION TOMATO UTHAPAM
Preparation time 5 mins | Cooking time 10 mins | Serves 2
Ingredients
Idli / Dosa batter - 2 cups

Onion - 1, chopped (or as needed)

Tomato - 1, chopped

(or as needed)

Coriander leaves - few chopped
Method
1. Chop the onions and tomatoes and set aside.
2. Grease the dosa tawa or uthapam pan with some oil.
3. Pour a ladle full of batter on the tawa or on each impression of the uthapam pan.
4. Sprinkle the chopped onions and tomatoes and coriander leaves on the uthapams.
5. Cook covered for 3 minutes. Remove and enjoy!!
Notes
1. If you don't have an uthapam pan, use the normal dosa tawa. You can make small uthapams on it.
2. If you cook the uthapam covered, then you don't have to flip it.
3. You can add as much or as little onions and tomatoes as you want.
4. You can add some veggies as well.
5. You can add some chopped green chillies as well.
Until next time,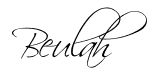 Share this post if you found it useful!