I am not a huge fan of brinjals, I can eat them once in a while but my husband loves it and my mum loves it so somehow this veggie makes an appearance quite often in our house. Every family makes a kuzhambu with their own variations, this is how I make it on our home and we love it!
This kuzhambu is a rich tangy curry and tastes really good with hot steamed rice, some simple poriyal and some appalam!
KATHRIKAI KUZHAMBU
Preparation time 15 mins | Cooking time 25 mins | Serves 3-4
Ingredients
Brinjals - 6

Onion - 2 medium, chopped

Tomato - 2 large, chopped

Garlic - 10

Coriander powder - 2 tsp

Red chilli powder - 1 tsp

Turmeric powder - 1/2 tsp

Cumin powder - 1 tsp

Fennel powder - 1 tsp

Kuzhambu masala - 1 tsp (store bought - optional)

Tamarind - lemon sized

Water - 2 cups

Salt - to taste
To grind
Shallots - 12

Tomato - 1 small

Pepper corns - 1 tsp

Cumin seeds - 1 tsp

Methi seeds - 1/2 tsp

Small coconut pieces - about 4
To temper
Gingely Oil - 3 tbsp + 1 tsp

Mustard seeds - 1 tsp

Urad dal - 1/2 tsp

Curry leaves - 2 sprigs

Hing - 2 pinches
Method
1. Preparations - Take the ingredients to grind and grind it in a small blender and set aside. Wash and cut the brinjals and soak in water to reduce the discoloration of the cut brinjals.
Add 1 cup of water to the tamarind and extract the juice.
2. In a kadai, heat the oil. Add the ingredients under 'to temper'. (I used curry leaves
powder).
3. Once the mustard splutters, add the chopped onions and some salt. Saute for a few minutes and then crush the garlic and add it to the onions.
4. Continue to saute the onions until they turn translucent.
5. Add the chopped tomatoes. Add little more salt and cook until the tomatoes are mushy and well cooked.
6. Add the ground paste and mix well. Cook for 3 minutes.
7. Add the masalas and cook for another 3 minutes.
8. Add the cut veggies and mix well with the masala. Add 1 cup of water and allow the brinjals to cook well.
9. Once the brinjals are cooked, add the tamarind water and mix well. Check for salt and cook for 5 minutes.
10. Add the cumin powder and fennel powder.
11.
A
lso add 1 tsp of gingely oil.
Cook for 3 minutes and switch off.
Notes
1. Try to use gingely oil for best flavor and taste.
2. You can add more or less water according to your preference. I have used only 2 cups of water. 1 cup added to the masala and 1 cup to the tamarind.
3. You can skip adding coconut. Most often I don't add the coconut.
4. Adding the kuzhambu masala is also optional. You can leave it out if you don't have it.
5. I used a pressure cooking to make this kuzhambu. For early morning cooking I find this easy and convenient. It doesn't take long to cook the veggies, I just close the cooker and cook for 1 or 2 whistles and it's done. I release the pressure manually and continue cooking the kuzhambu.
Until next time,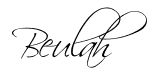 Share this post if you found it useful!