Both broccoli and mushrooms are healthy veggies and they
are much loved by everybody at home so I thought of combining both together and it turned out much better than what I expected! You can have this as a side dish with any rice variety.
BROCCOLI AND MUSHROOM STIRFRY
Preparation time 20 mins | Cooking time 15 mins | Serves 2
Ingredients
Broccoli - 1 whole

Mushroom - 200 gms

Onion - 1 large, chopped

Green chilli - 1, chopped

Garlic pods - 5, chopped

Pepper powder - 1/2 tsp

Fennel powder - 1/2 tsp

Coriander powder - 1 tsp

Salt - to taste
To Temper
Oil - 2 tbsp

Mustard seeds - 1/2 tsp

Cumin seeds - 1/2 tsp

Urad dal - 1/4 tsp

Curry leaves - 1 sprig
Some other simple stirfry
Method
1. In a kadai, heat oil. Add the mustard seeds, cumin seeds, urad dal and curry leaves.
2. When the mustard seeds splutter, add the chopped onions, garlic and green chilli.
3. Add some salt ans saute until the onions are cooked.
4. Add the chopped mushrooms, mix in with the onions and let it cook for 5 minutes.
5. Sprinkle some water and allow the mushrooms to cook. The mushrooms will leave some water so no need to add too much water.
6. Add the coriander powder, fennel powder and pepper powder and mix well.
7. When the mushrooms are partially cooked, add the broccoli and mix everything well together.
8. Sprinkle some water and cover and cook for 3 minutes. Broccoli cooks very fast and requires very less water.
9. Check for salt and switch off.
Notes
1. Do not add too much water. Both mushrooms and broccoli don't need much water to cook. If you add too much water then the broccoli will become mushy and won't taste well.
2. Add more green chillies if you want it spicy.
3. Since broccoli takes very less time to cook, we add mushrooms first and allow it to cook 3/4th and then add the broccoli.
Until next time,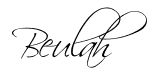 Share this post if you found it useful!