Keeping the coriander and curry leaves fresh for atleast a week or two is very important to me. I get very annoyed seeing them spoilt since I use a lot of coriander and it's such a waste to see them go bad. I had been trying many ideas that I read off the internet and nothing worked well for me. One day, my maid suggested this method and I started following it and I find this works better than most of the other ways that I've tried.
What you will need
A container - (preferably glass but even plastic or steel works well)

Tissue papers
Method
1. If the coriander leaves or curry leaves are wet, dry them off in a kitchen towel of under the fan. Do not store them wet. You can wash the leaves just before using them in cooking.
2. Remove all the spoilt leaves.
3. I store along with the stem as I use the stem too in my cooking. If you don't, then you can cut off the stem and store only the leaves.
4. Take the glass or steel box and spread 1 or 2 tissue paper on it. Place the coriander leaves or curry leaves on it and cover it with another tissue paper and close the box.
5. Do the same for curry leaves too. Pluck the leaves from the stem and store the leaves.
6. For mint leaves - Pluck the leaves from the stalk and store the leaves similarly.
That's it! This simple tip worked very well for me. My curry leaves and coriander leaves stays fresh even for 10 - 14 days!
Tip
It is very important to keep the leaves away from moisture. So, do not remove the box of coriander leaves when you start cooking. By the time you finish cooking and use the leaves, there will be moisture formed on the box and leaves and that will lead to the leaves getting spoilt soon.
What I do is, when I start cooking, I open the box from the fridge and take the amount of curry leaves and coriander leaves or mint leaves that I will need and cover the leaves with the same tissue paper and leave it inside the fridge immediately.
Notes
1. If you feel there is some moisture formation, you can change the tissue paper.
2. If I store the leaves for long, then I usually change the tissue paper in between.
3. I find that a glass container works very well but I have stored in plastic and steel boxes and that has worked well too.
4. While using steel boxes, I prefer the ones with holes in it (as shown in the pic).
Until next time,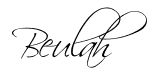 Share this post if you found it useful!