I have been looking to include Ragi in our diet, I do make a lot of millet based dishes but I have never been able to make a lot of ragi and kambu. When I came across this recipe, I wanted to try it out and I'm so glad it worked out well and my family likes it!
This is an instant idli recipe and it is soft and tastes really good. I had 2 idli's left over and the next day I heated it in a microwave and it was still soft!
The other ragi idli recipes I came across, involved grinding and fermenting the batter and I just did not feel like making those recipes. However, this is an instant idli recipe, easy to make and takes very little time to put together.
Ragi is called as finger millet in english, nachani in hindi and kezhvaragu in Tamil. It is a super food rich in calcium and iron and it's really good to include it in kids diet.
I used homemade sprouted ragi flour. If using store bought, make sure you buy a good brand.
RAGI IDLI
Preparation time 15 mins | Cooking time 10 mins | Makes 16
Adapted from - here
Ingredients
Ragi flour - 3/4 cup

Curd - 3/4 cup

Rava - 3/4 cup

Water - around 3/4 cup

Carrot - 1, grated

Baking soda - 1.5 tsp

Salt - to taste

Coriander leaves - few
To Temper
Oil - 1 tbsp

Mustard seeds - 1/2 tsp

Urad dal - 1/4 tsp

Cumin seeds - 1/2 tsp

Curry leaves - 1 sprig

Hing - a pinch

Green chillies - 1 or 2
Method
1. In a large bowl, take the ragi flour, curd and rava. Add the water and make it into a batter. Set aside for 10 minutes.
2. In the meantime, in a small pan, add the oil. Once the oil heats up, add the mustard seeds, urad dal, cumin seeds, hing and curry leaves.
3. When the mustard seeds splutter, add the grated carrots. Add little salt and saute for 3 minutes.
4. Add some chopped coriander leaves and switch off.
5. Add this carrot mixture to the ragi batter. Mix well.
6. If the batter has thickened, add little water. The consistency of the batter should be that of an idli batter.
7. Add the baking soda last, mix well.
8. Heat some water in the idli steamer and grease the idli plates.
9. Pour the batter onto the greased plates. Place it into the steamer and steam for 8-10 minutes.
10. Check with a knife to see if it's done. Switch off the flame and let the idli be inside the steamer for 5 minutes.
11. Then remove and cool for 3 - 5 minutes. Then dip a spoon/knife in water and remove the idli.
I always make some lovely side dish like a kurma or sambar or chutneys for this idli.
Notes
1. If you try removing the idli when it's still very hot, the idli will stick the plates.
2. Do not steam for more than 8-10 minutes. The idlis will become hard.
3. You can used samba rava too. I have made with that too. The only difference is, with samba rava, the idli's are not so soft and the appearance of the idli is also different.
4. You can add any veggie instead of carrot or skip it and just add onions.
5. Sometimes when making this idli for dinner, if I have left over poriyal from morning, I simply add that to the batter 😄
6. I used homemade ragi flour.
Until next time,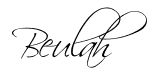 Share this post if you found it useful!