I made this cake for my mum's birthday which is just a few days before Mother's Day but this cake would be wonderful to celebrate Mother's Day too. I got this lovely idea from I am Baker and this isn't extraordinary like her Mother's Day cake but still, my family and me were very happy with this cake. It's easy and simple to make and yet so personal and beautiful!
You can choose any of your favorite cake, I chose my Walnut Cake recipe. This cake is my mum's most favorite cake!!
Things needed
Cake

Frosting

Pink food color
Watch this video in English
Cake
While choosing the cake, make sure that your cake is large enough for you to pipe a design around the cake and write the letters in the middle. I baked this cake in a pan that is slightly larger than 9 inches and it was the perfect size.
Frosting
You can choose your favorite frosting. My mum does not like a lot of frosting, so I used very little to frost this cake.
I used 1 cup of whipping cream, whipped it to stiff peaks and left it in the refrigerator. Let the cream be white in color.
Check this post on how to whip cream to stiff peaks.
Making the cake
1. Take the cake from the refrigerator and frost the cake as you normally do. Check this link on how to frost a cake easily for more details.
2. Once you finish frosting the entire cake with white cream, add 2 drops of pink color to the whipped white cream and whip some more to make the cream pink.
3. Take the pink cream in a piping bag and and pipe out a small border along the sides of the cake (up and down)
Notes
1. You can use any color you want. I like the pink and while combination so went with it.
2. You can also add more than 2 colors. Or do any other patter/design.
3. You can write more too but plan accordingly and choose a cake size that will fit your words.
Bible blessing -
Her children arise and call her blessed; her husband also, and he praises her: Proverbs 31:28
Until next time,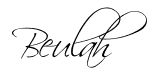 Share this post if you found it useful!