I make uthapam quite often, it is a wonderful alternative to the regular dosa. I usually make this on day 3 or 4 of my dosa batter. I make different varieties of uthapam and the easiest of all is this onion uthapam. You can also mix the onion along with the batter and then make the uthapam.
I have a mini uthapam pan which I use to make this, you can use the regular dosa pan too.
ONION UTHAPAM
Preparation time 5 mins | Cooking time 10 mins | Serves 2
Ingredients
Idli/Dosa batter - 2 cups

Onion - 2, chopped

Coriander leaves - few chopped
Method
1. Chop the onions and coriander leaves and set aside.
2. Grease the tawa with some oil and pour a ladle full of batter in each impression.
3. Sprinkle some onion and coriander in each uthapam.
4. Cover and cook for 2 minutes. Remove and enjoy!
Serve with sambar or chutney.
Notes
1. When you cover and cook the uthapam, there is no need to flip. If cooking without, you can flip the uthapam and cook for a minute.
2. You can also add the onion and coriander to the batter, mix well and then pour out the uthapam.
3. You can add some chopped green chillies too.
Until next time,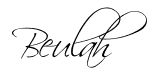 Share this post if you found it useful!