I don't make tamarind rice very often, I'm not very fond of it too except when we are travelling!! Nothing beats the tamarind rice with potato roast in train or picnic!! My mom makes a simple tamarind paste which I like and follow her recipe. My mom makes this paste and stocks some in the fridge for later use.
EASY TAMARIND RICE
Preparation time 5 mins | Cooking time 7 mins | Makes 1/4 cup of tamarind paste
Ingredients
Tamarind - gooseberry sized

Water - 1 cup

Rice - 2 cups

Turmeric powder - 1/2 tsp

Coriander powder - 1 tsp

Peanuts - 1/2 cup

Salt - to taste
To Temper
Oil - 1 tbsp

Mustard seeds - 1/2 tsp

Urad dal - 1/4 tsp

Channa dal - 1/4 tsp

Curry leaves - 1 sprig

Red chilli - 2
Similar recipes
Method
1. Cook the rice and spread it on a plate to cool down.
2. Take the tamarind and soak in 1 cup of water. Extract the tamarind juice and discard the pulp.
3. In a kadai, heat the oil and add all the ingredients under 'to temper'.
4. When the mustard seeds splutter, pour the tamarind extract. Add the turmeric powder and coriander powder and salt and stir well.
5. Let this mixture cook for 5 minutes until it becomes a thick paste.
6. Remove some of the paste to a separate plate.
7. Now add the cooked and cooled rice to the kadai with the tamarind paste and mix well.
8. Add the peanuts and mix in with the rice.
9. Taste the rice and add more tamarind paste as you need.
Serve with any potato curry or chips.
Notes
1. If you don't want to make a large batch of tamarind paste then reduce the tamarind extract that you add.
2. Do not add the rice to the entire batch of tamarind paste, it might get too tangy. The best is to remove some of the paste and taste and add more if needed.
3. You can add more red chillies for a spicy tamarind rice.
4. You can also use left over rice.
5. I used roasted peanuts so added it while mixing rice. If it's not roasted peanuts. add it along with the tempering ingredients and roast the peanuts.
Until next time,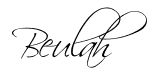 Share this post if you found it useful!