Prawn rice is a simple rice dish I made one day for my kids lunch box. My children are not very fond of prawns and I thought it would be a nice way to include prawns in their diet.
This is an easy and simple rice which tastes really good! You can make this with left over rice too.
PRAWN RICE
Preparation time 30 mins | Cooking time 15 mins | Serves 2
Ingredients
Prawns - 1/4 kg, cleaned

Rice - 1 cup, cooked rice

Onion - 1 medium, chopped

Tomato - 2 medium

Green chilli - 2

Red chilli powder - 1/2 tsp

Turmeric powder - 1/4 tsp

Fennel powder - 1/2 tsp

Water - 1/4 cup

Coriander leaves - few chopped

Salt

Oil - 2 tbsp

Garlic - 5 pods, chopped

Cumin seeds - 1/2 tsp
Method
1. Clean the prawns and wash well and set aside.
2. In a pan, heat the oil and add the chopped garlic and cumin seeds. Saute for a minute.
3. Add the chopped onions and salt and saute until the onions turn translucent.
4. Add the green chillies and the tomatoes. Cook the tomatoes for 3 minutes.
5. Add the turmeric powder, red chilli powder and fennel powder. Mix well and cook for 2 minutes.
6. Add the prawns and 1/4 cup of water. Mix them all together and cook for about 5 minutes or until the prawns are cooked.
7. Add the cooked rice and mix well with the gravy.
8. Add some chopped coriander leaves and switch off.
Notes
1. Do not over cook the prawns. When the prawns are cooked, they will curl into rounds.
2. Add more green chillies if you prefer more spice. My kids do not eat spicy food hence I added very less.
2. Check out the other prawn recipes.
3. Make sure you don't over cook the prawns.
Until next time,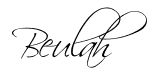 Share this post if you found it useful!