Sathumaavu is a powder made with lots of nuts and grains for young children. You can read all about it in this post on homemade sathumaavu powder.
I normally make sathumaavu kanji for them but they are not fond of eating it, I have to force feed the kanji. So I try to include the powder in other ways too. I make this sathumaavu dosa, which works out very well, I also make this egg dosa for my husband. This makes the breakfast very filling and healthy.
SATHUMAAVU MUTTAI DOSAI
Preparation time 5 mins | Cooking time 3 mins | Makes
Ingredients
Method
1. Add the sathumaavu to the dosa batter and mix it well, without lumps. Add required salt.
2. Heat the dosa tawa and grease with oil.
3. Take a ladle full of dosa batter and spread it in concentric circles.
4. Keep the flame at low and break open 1 or 2 eggs, spread over the dosa by turning the tawa. Sprinkle salt and pepper over the eggs.
5. Drizzle some oil and cover the dosa with a large lid.
6. After 2 minutes open the lid and gently release the corners of the dosa and flip the dosa.
7.
Press well so that the yolk gets cooked and cook for another minute.
Remove from flame.
8. Repeat withthe remaining batter and make as many egg dosa as you want.
Serve hot with chutney, sambar, podi or kuzhambu.
Notes
1. When you cover and cook the dosa, the lid gently traps the steam and cooks the top of the eggs, which will make the flipping easy. Make sure the flame is low otherwise you will burn the dosa with the covered lid.
2. If you feel the dosa batter will form lumps, then add the sathumaavu in a small bowl with the batter until it forms a smooth batter and then add it to the larger batter.
I simply used my hand to make a smooth batter.
3. I used homemade sprouted sathumaavu, you can use store bought as well.
4. Do not add too much of sathumaavu, your dosa will become rubbery.
5. If using a smaller quantity of dosa batter, reduce the amount of sathumaavu used.
6. You can skip the egg and just make the dosa too. Like this instant sathumaavu dosa.
Until next time,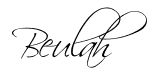 Share this post if you found it useful!