Carrot halwa and beetroot halwa is one of my most favorite Indian sweet dishes! I love to have carrot halwa! This is an easy way of making carrot halwa, although this is not the authentic, traditional way of making the halwa, this halwa still tastes very good and it satiates an instant craving!
CARROT HALWA
Preparation time 5 mins | Cooking time 6 mins | Serves 1-2
Ingredients
Carrots - 160 gms (2 medium)

Condensed milk - 1/4 cup

Ghee - 1 tsp

Cardamom powder - a pinch

Raisins - 1 tbsp

Salt - a pinch
Method
1. Take a large microwave safe bowl and mix all ingredients together.
2. Microwave on high for 3 minutes. Take it out, mix well and microwave again for another 3 minutes.
3. Carrot halwa is ready!!
Notes
1. Make sure you remove the bowl in between and give a mix.
2. Use a large bowl as the condensed milk will bubble and if you're using a small bowl, it will spill over and spoil your microwave (been there, done that!!)
3. You can increase the condensed milk if you like your halwa very sweet.
Until next time,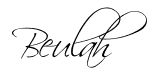 Share this post if you found it useful!