Carrot halwa is a classic Indian sweet dish made with carrots, milk and sugar. This is by far one of the most delicious and favourite Indian sweet dish ever. For me personally, I love carrot and beet root halwa. It's also a favourite among kids and carrots being a wonderful vegetable, this is a wonderful way to include vegetables in their diet.
The traditional method of cooking carrot halwa, involves cooking the grated carrots in milk for a really long time. In this recipe, I have used a combination of milk and condensed milk. I love my halwa with condensed milk more than sugar. This turned out perfectly and we enjoyed having it!
CARROT HALWA
Preparation time 10 mins | Cooking time 25 mins | Serves 3
Ingredients
Grated carrots - 3 cups

Condensed milk - 3/4 cup

Milk - 1/2 cup

Ghee - 3 tbsp

Cardamom powder - 1/4 tsp

Cashew - 2 tbsp, chopped

Raisins - 2 tbsp

Salt - a pinch
Here are some other carrot recipes
Method
1. Wash the carrots, peel and grate them and set aside.
2. In a heavy bottomed pan, add the ghee. Then add the cashews and raisins. Fry until the cashews are golden brown and the raisins are puffed up.
3. Add the grated carrots and sauté them for 5 minutes in ghee till the carrots shrink a bit.
4. Add the milk and condensed milk and cook the carrots in medium flame for about 20 mins until the carrots are well cooked.
5. If needed add another 1/4 cup of milk and cook.
6. Add the cardamom powder and a pinch of salt. Mix well.
Notes
1. Sauté the carrots for a few minutes and then add the milk, condensed milk.
2. If you don't want the crunch of carrots, then you will have to sauté the carrots in ghee for a few minutes and then cook for a long period of time in low to medium flame.
3. This halwa stays well in the refrigerator for a week.
Until next time,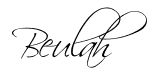 Share this post if you found it useful!