Every part of a banana tree is very healthy for our body. This banana stem is the vertical part of the banana plant which supports the entire plant. This is one of the super foods! It is rich in fibre and potassium and iron among many others.
Banana stem also called as vazhaithandu in Tamil
reduces cholesterol and blood pressure, helps in
treating kidney disease, kidney stones, acidity, hemorrhoids
, UTI , constipation and also aids in weight loss.
Being such a rich super food, it is essential to include the banana stem in our daily diet. There are so many dishes that can be made with banana stem. In this post, I will share with you the tips I have learnt on how to buy a banana stem and how to cut it.
Things needed
Banana Stem

Cutting board

Knife

Buttermilk
How to buy a banana stem
1. Before buying a banana stem, pierce the side of the banana stem with your nail. I have used a knife just to show you.
2. When you pierce the sides, it should go in easily and when you remove your nail/knife, the area of indentation should not discolor immediately.
3. Select a stem that is white or light cream in color. Do not select ones that have brown or black sides.
4.
While buying, you can check to see if the inner portion of the stem is large. Sometimes, the inner stem is small while there are lots of outer rings that need to be removed. The one I have bought has a small inner stem while there are large outer rings that needs to be removed.
How to cut the banana stem
1. If you see the sides of the stem, there are rings around the center. Those rings have to be removed.
3. Take 2 tbsp of curd in 1.5 cup of water, beat well and set aside. This is the buttermilk. Adding cut pieces of banana stem to this buttermilk, prevents it from discoloration.
4. Cut round discs with a knife.
5. Cut the discs into smaller pieces and add it in the buttermilk.
7. When you start to prepare a dish with the pieces of banana stem, squeeze the buttermilk out of the pieces and then use it.
Notes
1. If the stem is tender, there will be less fibre.
2. You can also cut the stem into pieces, add it in buttermilk and keep in refrigerator to be used in the morning, This way you don't have to spend a lot of time cutting in the morning.
Until next time,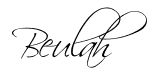 Share this post if you found it useful!